Professional headsets
The Ultimate Business Communication Solution
A brief introduction
Discover the power of Jabra headsets for your
business communication needs. Legacy Telecom Ltd offers a range of Jabra
headsets that are designed to enhance productivity, improve call quality, and
provide ultimate comfort.
Learn More Contact Centre Solutions
Jabra can offer a range of professional contact centre headsets that will work in complete harmony with your people and platforms, your agents can focus on helping your customers, whether they're working from the contact centre or from home. Resulting in happier customers, and more efficient contact centres.
Play video
Virtual Meetings
Jabra technology supercharges your virtual meetings, ideal for concentration and collaboration with headsets certified for professional call quality and a stable connection, plus is fool proof to set up.

We understand that it's not always easy to be heard in virtual meetings, but with Jabra's world-leading call technology you don't have to worry about background noise.
Learn More Professional OFFICE headsets
Need to go into the office to focus in a hot-desking hub? Want to brainstorm your next big breakthrough in a virtual meeting? Our headsets give you the headspace you crave.
At one with the universe
(of phones and platforms)
Our headsets and speakerphones work out of the box with over 10,000 traditional deskphones. They are future-proof and compatible with all softphone and web clients, from Microsoft Teams to Mitel.

Providing your staff with optimised and trusted devices that work seamlessly with your UC platform is key to productivity, audio quality and having fewer IT issues. Jabra has tested devices with a long list of platforms and offers Microsoft Teams certified variants from our wide range of headsets and speakerphones.
Play Video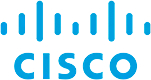 Contact Sales
Get the best solution for your organisation and specific use case. Our experts can advise on products, compatibility and UC deployments.


Need technical support?
For product support and warranty-related questions, visit our support pages where you can find user manuals, FAQs, videos, contact information and more.
Button Text
Need More Info on Jabra
Complete the form below and a member of the team will be in touch to discuss our Jabra range.